Virtual Sports Day Results!
Virtual Sports Day Results
Well done to all those who took part in our first ever Virtual Sports Day!
What a fantastic response to the Virtual Sports Day that took place last week, with 1294 entries from home and school across a range of events. Certificates will be sent to everyone who took part via their Seesaw account later this week.
Although this year's champions will be announced below shortly, first it is important to consider those people who made this event possible:
The Year 6 pupils – for their excellent demonstration videos which they filmed and edited themselves!
Down Grange Wildcats and Totally Tennis – for their own activities which they kindly recorded for us. (Links to both organisation's websites can be found at the bottom of this page.)
Mrs Jakes – who has given up countless hours of her own time to make this event happen. Her help has been immeasurable and she has consistently gone the extra mile.
Mr Goulding - for doing all the running around in school co-ordinating the children, staff and setting up the equipment each day for all the bubbles in school and online for those of you out of school, to be able to complete the events. It was good training for his 1km run!
Mr Giles – for all of his computing expertise used in this event and for offering to help run it despite all of the additional I.T. work he currently has!
Your parents – they spent so much time last week making sure that you could access all of the different events so make sure to thank them too! (Maybe by taking on a few extra chores!)
Now, without further ado, the results are in and the 2020 Champions are....
ASH
But it was a close one, the Overall Results were:
| Ash | Beech | Oak |
| --- | --- | --- |
| 2,003 points | 1,794 points | 1,644 |
The results of the Multi-Sports event and Pentathlon that made up the
Overall Results can be seen at the bottom of this page.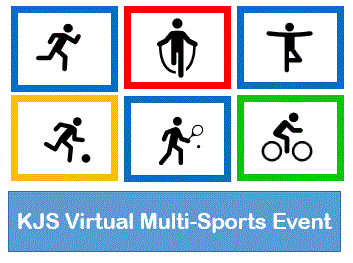 The Multi-Sports event favourite was the Dizzy football with 188 entries and 11 children scoring 10 out of 10 goals, followed closely by the Balance Challenge with some amusing entries, the top 4 entries can be seen below: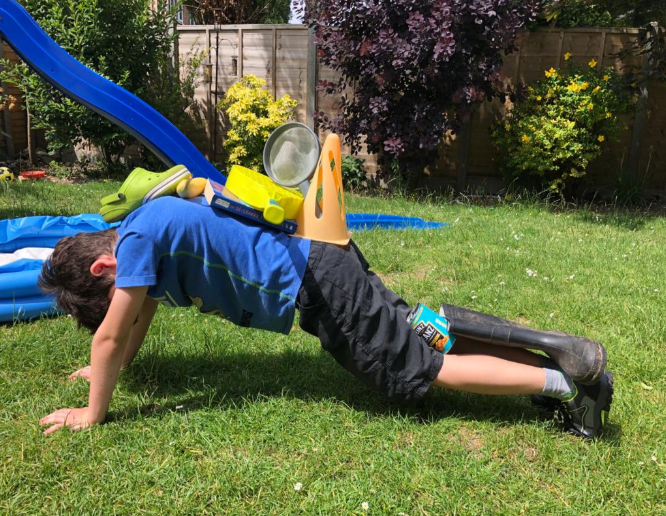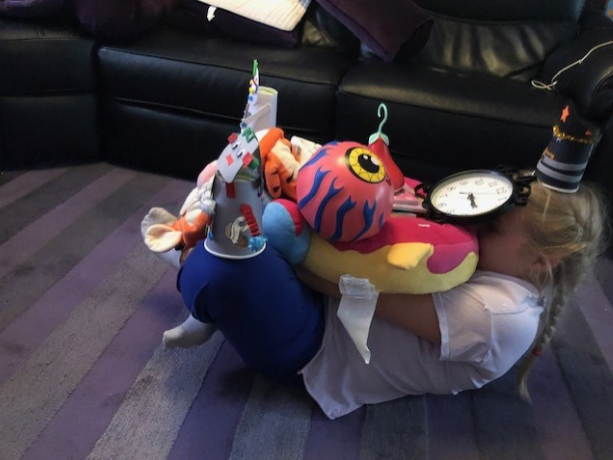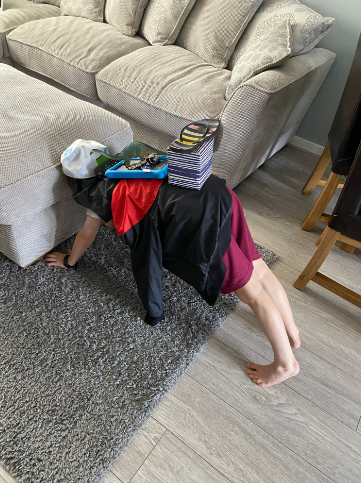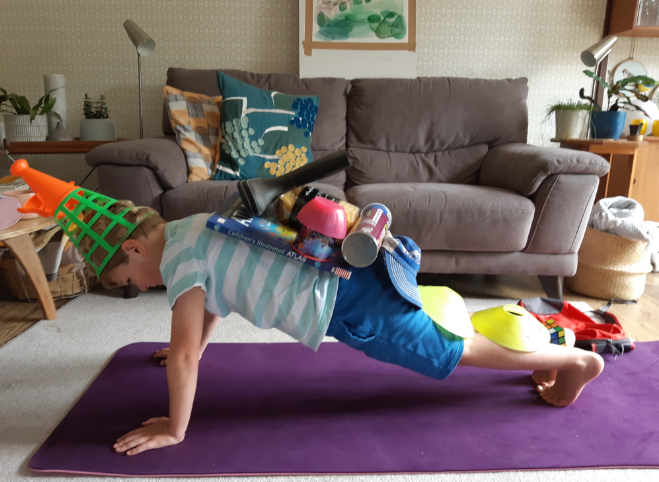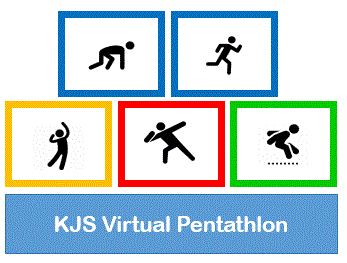 A surprising number of entries for the Pentathlon and some great times and scores, particularly from the Y6 pupils who persuaded their parents to run and cycle with them so that they could complete the challenge. Some top performances across all year groups, many individuals setting personal bests, a great achievement and each entry earnt an extra 10 points towards the House Cup.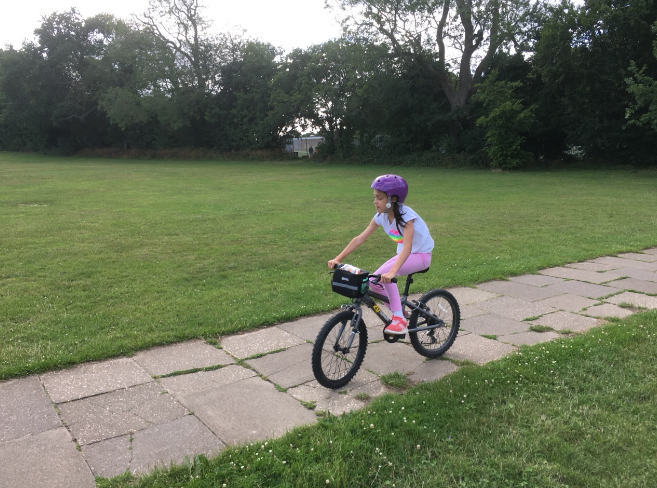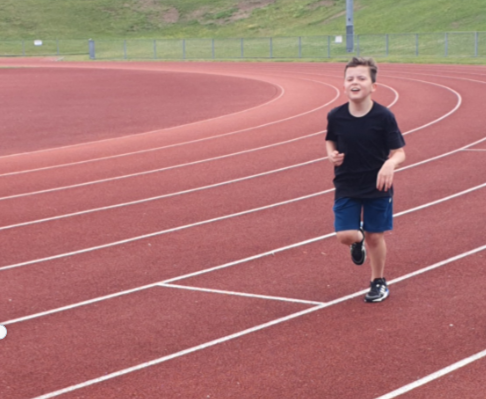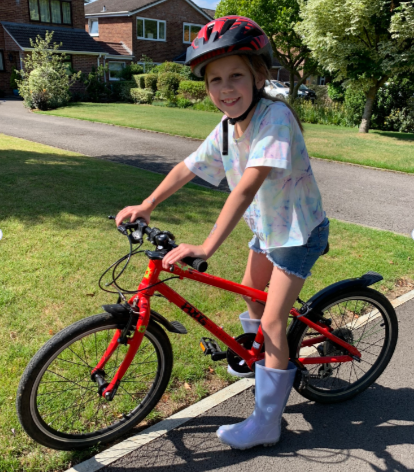 L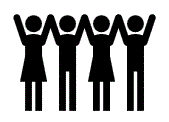 amp Post relay
Despite the weather last week some of you managed to get your parents, brothers and sisters to join in the fun and race in the rain! Well done as you earnt an additional 150 points altogether.
But did anyone 'Beat the Teacher'?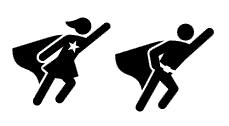 Only 1 person could catch Mr Goulding, who ran the 1km in 4 minutes and 24 seconds, the overall winner beat him by just 3 seconds, in a time of 4 minutes and 21 seconds.
29 children beat Mrs Clifton in the vertical jump, 'well done' you earnt 145 extra points for your houses.
Mrs Kinge had an awesome throw but was pipped to the post by 53 of you - she says she'll put some extra practise in for next year!
Mrs Kilgannon really got herself in a spin but still managed to score 4 goals, I hear Mr Goulding forgot to tell the Y6 classes they were only meant to spin 5 times, but they all did 10, as you'd expect there were a fair few wobbles and missed shots!
Mrs Hunjan managed to balance 7 items, we think we should challenge her again next year!
We are pleased that so many of you enjoyed the event, were excited to hear how you got on and are proud of all your achievements.
Well done!
KJS Multi-Sports Event Results - July 2020

| | | |
| --- | --- | --- |
| Ash | Beech | Oak |
| 1,318 points | 1,262 points | 999 points |
KJS Virtual Pentathlon - July 2020

| | | |
| --- | --- | --- |
| Ash | Oak | Beech |
| 685 points | 645 points | 532 points |
1st, 2nd and 3rd place results for all events will be posted on Monday 12th July.