Science
Subject leader - Mrs A.Everett
Subject Champions -Bella H (yr3), Henry T (yr4) ,Oscar A (yr5), Lucas S(yr6)
At Kempshott Junior School our intent is to provide a high-quality s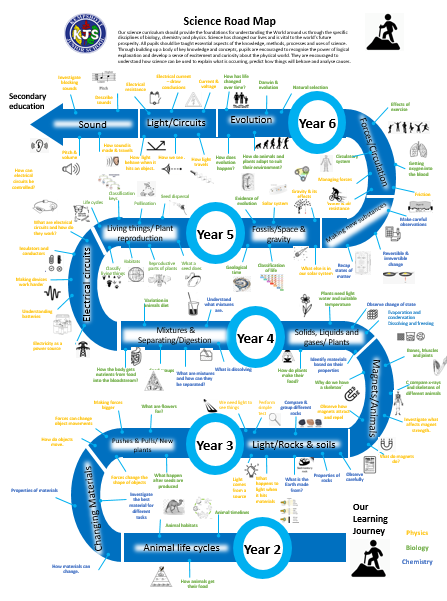 cience education which provides the foundations for understanding the world through the specific disciplines of biology, chemistry and physics. We recognise that science has changed our lives and that all pupils should be taught essential aspects of the knowledge, methods, processes and uses of science.
At Kempshott we will encourage rational explanation, a sense of excitement and curiosity about natural phenomena. The children will be taught how to explain, predict and analyse what is occurring. We recognise that children can be taught to think critically through science and these skills can be applied throughout the curriculum with close links to our geography curriculum as well as mathematics.
Implementation
Our curriculum follows the Hampshire Science Team's Learning Journeys, which ensure full coverage of the National curriculum by providing clearly sequenced substantive knowledge and problem-solving ideas or activities in which to apply both substantive and disciplinary knowledge. They have been carefully ordered to ensure maximum opportunities for progression both within years and across years.
This model starts by looking at essential prior and new knowledge that children need to learn in each science unit. Most importantly, this then quickly moves to the children carrying out their own investigative, problem solving experiments.
Investigations need to allow for application, analysis and evaluation of the science learnt. The intention is to embed key ideas and skills through practical investigation.
They will experience and investigate scientific phenomena (for the process see recording diagrams below), in a range of contexts, to ensure a continually evolving knowledge and understanding of the world around them. Wherever possible science will be taught through real life experiences promoting curiosity and engagement. Children will develop confidence in planning, (including consideration of variables) and collaboratively record their findings in a variety of ways including with the use of ICT. They will begin to draw reasoned conclusions about what they notice and will develop independent questioning their findings.
Where needed they will test further and modify their experiments.
Children are taught together in mixed ability classes to support all children to achieve.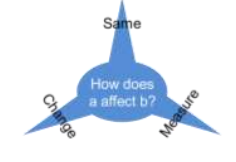 Impact
By breaking down the knowledge and introducing it sequentially, we ensure that our children's abilities to make links and draw upon pre-existing knowledge is supported and developed, therefore making it more likely that what they are learning, moves into their long-term memory. This leads to a deeper understanding of the concepts taught.
All staff use starter questions to revise key concepts taught during the last lesson and to check how well learning has been embedded over time.
At the end of each topic, a summative assessment is made and data is analysed to support with adaptation of planning and opportunities for the children to recap and revisit.
The teaching of science is also monitored regularly through the data, book and planning monitoring, learning walks or observations.
This information is used to identify strengths and areas for development. From this, an action plan is drawn to support with any areas for development.
Curriculum Overview Curriculum Progression